Protection from the Unknown
When you're buying a new home or property, it can be an exciting experience. But it also exposes buyers to risks. There are many ways prospective buyers can protect their investments from known problems, but what about the unknown?
One option for securing your investment in residential real estate in Alberta is title insurance.
What Does Title Insurance Cover?
Title insurance can help protect your investment when you purchase a mortgaged property. When property ownership is transferred multiple times, information about the property can get lost, exposing you to unexpected risks.
Title insurance is unsurprisingly recommended for real estate transactions for previously owned properties. Yet, even commissioned or newly-constructed homes come with risks.
The home may be newly-built, but the land it's built on has a history. For example, the property may have changed hands before the developer purchased it. During development, miscommunications or mistakes—either the developer's or municipality's fault—can lead to errors.
Some examples of issues that new homes can face include:
Builders' liens (if the developer was unable to complete payment)
Errors with zoning or setback agreements
Pending legal action against the property (unknown to the developer)
Title insurance usually covers 3 types of issues: title, off-title, and transactional. Examples of issues for older properties and new homes alike include:
Gap coverage—protects buyers and borrowers during the transactional period, assuring the state of the title while the registration for a mortgage or submission of land transfer or mortgage is pending.
Encroachment—when something built on your property crosses onto someone else's property, including easements (an agreement to let a person or company use part of your property without ownership).
Hidden deficiencies—defects and deficiencies that would not appear on a Real Property Report or are otherwise hidden, such as underground storage or septic tanks.
Lien(s)—an outside property ownership claim to secure or collect on a debt, including tax liens or builder's liens.
Title fraud—fraudulent transactions or paperwork, including identity theft related to fraudulent mortgage or property purchase.
Unapproved improvements—buyers can be responsible for repairing or replacing unapproved modifications added by a previous owner.
Zoning issues—when a property violates zoning bylaws, the owner may be forced to make expensive reparations (either altering or demolishing). Agricultural lands in Alberta are often at risk, as farm properties commonly include homes.
Title insurance functions as no-fault insurance. The insurance company compensates the policyholder for losses regardless of fault in the incident. When a problem arises, the insurer may pay damages or fix the problem.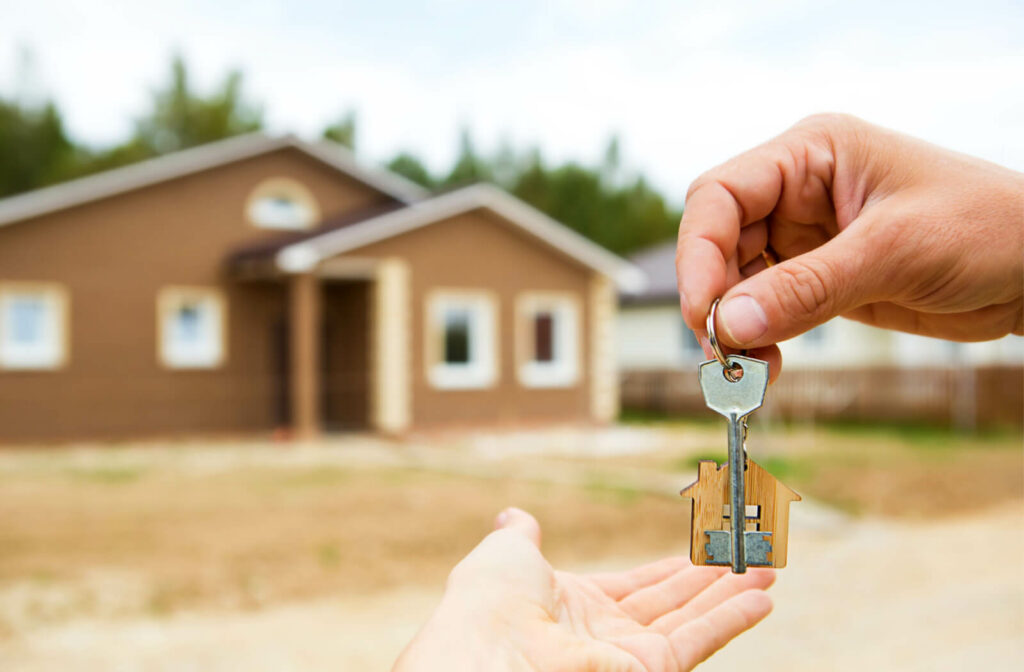 Title Insurance Types
There are 2 types of title insurance:
Owner's Title Insurance
A buyer or seller pays insurance premiums to protect the buyer's equity in the property. Owner's title insurance often provides coverage for title and on-title issues but can vary depending on the policy. Before purchasing the policy, the purchaser must disclose all known title or non-title matters to the insurer.
Lender's Title Insurance
Lender's title insurance protects a mortgage lender, supporting their ability to enforce the mortgage. Usually, the policy is paid for by the borrower. Notably, some lenders may require the purchase of title insurance as part of a mortgage transaction.
What Isn't Covered by Title Insurance?
Title insurance covers the unexpected or unknown, so if a buyer takes possession of a home knowing about a flaw or concern, title insurance does not apply.
Familiarizing yourself with any exclusions to your title insurance policy is crucial. For example, title insurance cannot help when:
You (the buyer) create or cause the title problem
You discover environmental hazards affecting the title
Issues are found after a new survey or inspection
Problems are known but didn't enter the public record
There's a native land claim
Title insurance is also not a replacement for home insurance, as it does not cover situations or issues covered by homeowner's insurance. For example, title insurance will not cover damage, theft, or loss inside or outside your home.
Title Insurance vs. a Real Property Report
Albertans should note that title insurance does not replace a real property report (RPR). Title insurance provides financial protection against unknowns, while an RPR collects information about a property. Both can help protect buyers.
Title insurance is not required in Alberta, while an RPR is as it assures the property complies with municipal regulations. A seller or seller's lawyer must provide an RPR to a buyer or the buyer's lawyer.
Do You Need Title Insurance?
Although you don't need title insurance to purchase property in Alberta, there are benefits. Protecting your investment and your home can put your mind at ease. The unexpected happens every day, and having it covered can prevent the unknown from overwhelming your future.
At KH Dunkley Law Group, our real estate lawyers have decades of experience completing residential real estate transactions. We can help you understand all documents and policies required or desired for your transaction.
Please contact us today. We can answer any questions or concerns you have about property or home ownership. View our flat fee pricing for more information.
This memorandum is for informational purposes only, does not constitute legal advice or an opinion, and does not create a solicitor-client relationship. This is an overview and is not intended to be a complete and exhaustive explanation of the concepts covered. This information may become inaccurate based on passage of time or changes in the law. Nothing herein should be relied upon without seeking the advice of a lawyer.