Developing your will can be complicated. Depending on where all of your assets are, it can take a while to create a plan to manage all of them in a way that adequately sets out your intentions after you're gone.
However, once your will is developed, who will make sure your requests are followed through after you pass away? Whoever you decide to manage your will, this person will then be known as an executor or personal representative, and their job can be a complex one.
What Is a Personal Representative?
A personal representative, formerly referred to as an executor, is a person appointed to manage the directions you've left in your will. They can be a lawyer, a family member, or even a trusted friend. You may also choose to have only one personal representative or to have a group of co-representatives. Whomever you choose, they will be solely responsible for delivering your will.
Appointing a Personal Representative
Appointing a personal representative is less of a question of "how" and more of a matter of "who." Being a personal representative can be a complicated job, and sometimes it can take months or even years to complete all of the tasks necessary.
You can appoint your personal representative in your will. Before appointing your personal representative in your will, it is a good idea to discuss this with them beforehand. After the demise of the testator (that is you), your personal representative will need to submit a grant of probate application in order for the will to meet the formal requirement set out in the Wills and Success Act. If your will also requires the management of land, the personal representative will also need a grant for the Alberta Land Titles Office before they can transfer any real estate under your name.
Because of how extensive and complicated the job can be, there should be a couple of distinct traits you would want in your personal representative(s).
Trust
Your personal representative will have access to virtually every aspect of your will, as it is their job to follow through on your requests, so it's important to pick someone you trust to manage your estate and abide by your instructions as set out in your will.
While some may find it easier or even cheaper to pick a family member to be their personal representative, this doesn't mean family members can be 100% trustworthy in managing your assets. Lawyers or other professionals are often great choices for this role because of their legal and/or professional obligations to uphold your wishes.
Objectivity
Objectivity is a must whenever you're choosing a personal representative. To use the point as mentioned earlier, you may choose a family member to handle your estate following your passing, but they may have biases of what should be done with your wealth.
Your executor must be able to remain completely objective as they deliver on the instructions left in your will; otherwise, your estate may have the chance of being mismanaged and your instructions being ignored.
Time
A personal representative role can take a very long time to complete. If your estate includes investments, debts, or trusts, it can take quite a long time to manage all these different assets to make sure they are correctly handled. In choosing a personal representative you have to make sure you choose someone that will be available and ready to help at every step to ensure that your instructions and wishes are adhered to.
Ability
Being a personal representative requires attention to detail and the ability to manage assets adequately. In some cases, family members are more than suited for the job, but depending on the size of your estate, you may need to look into appointing a lawyer to handle a more complicated will.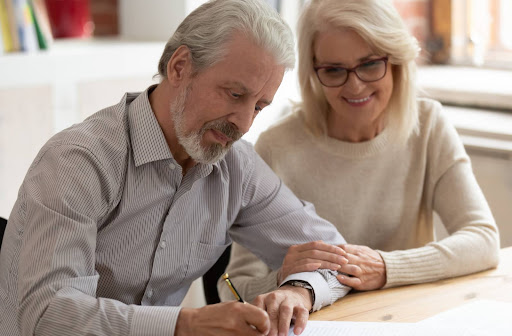 The Benefit of Hiring a Lawyer
You may not be interested in appointing a lawyer as your personal representative, but their experience can still be useful for whomever you appoint the role to. Lawyers have the ability to know what is exactly needed in the estates process, from obtaining a grant of probate to delivering on specific instructions, and will be more than happy to help make this process as smooth as possible during such a difficult time.
KH/Dunkley Law Group can assist you, or your appointed personal representative(s), through the application process and will also take the time to explain crucial areas of liability, and how to minimize those risks.
Our help can extend to reviewing your will, preparing documents for submission to the Court, and even help prepare releases and acknowledgements of beneficiaries, dependents, or trustees. Following the grant of probate, we can help your personal representative(s) transfer real properties and help with any sale of property or businesses.
Contact us today and let us help you ensure what you leave behind is managed with care. View our flat fee pricing for more information.
This memorandum is for informational purposes only, does not constitute legal advice or an opinion, and does not create a solicitor-client relationship. This is an overview and is not intended to be a complete and exhaustive explanation of the concepts covered. This information may become inaccurate based on passage of time or changes in the law. Nothing herein should be relied upon without seeking the advice of a lawyer.