What would these ducks be? Alongside some of the general inspections you may make, like checking the electrical, plumbing, and structural integrity of the building, you will also want to obtain a Real Property Report from the Alberta Lands Surveyors' Association.
This document can provide you with the crucial information you need before you finalize your purchase. But what is a Real Property Report? And how can it be beneficial to you? Let's take a look!
What is a Real Property Report?
Real Property Reports are legal documents prepared by the Alberta Land Surveyors' Association that illustrates the property and the location of visible improvements made on the property relative to the property's boundaries.
In essence, it helps show the seller and the buyer outlines of the property and if the property, or surrounding properties, are encroaching on any municipal bylaws. This information can help deter any legal disputes about property lines and keep the new owner and neighbours happy.
What Are Improvements?
Improvements on a property could be anything that modifies the property. These modifications can include, but aren't limited to:
Driveways
Garages
Decks
Fences
If you're a seller, it is wise to have a Real Property Report in case any potential buyers are concerned about improvements made on the property.
What is Shown in the Real Property Report?
Including the improvements mentioned above, real property reports can also include:
The legal description of the property
Dimensions of the property boundaries
Designations of adjacent property, roads, lanes, driveways, etc.
Location and size of any encroachments on or off the property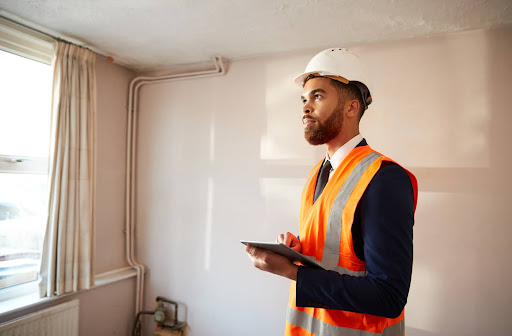 Why Do You Need a Real Property Report?
The importance of a Real Property Report can not be overstated. Whether you are buying or selling a property, it's always in your best interest to request a Real Property Report.
Have a Real Property Report can help simplify the purchasing process by letting all parties know the dimensions and boundaries of the property and if there are any issues before the property is purchased. If there are issues, this will allow the homeowner to make corrections to the property so that they aren't selling a property that could infringe on any bylaws.
How To Prepare a Real Property Report
The only person who is qualified to develop a Real Property Report is an Alberta Land Surveyor. The process of creating a Real Property includes:
Finding any plans related to the property boundaries
Finding all plans related to the property's location
Performing a field survey to determine the property's dimensions and boundaries
Find all encumbrances that may be registered against the property
Prepare a diagram reflecting their results
All Real Property Reports require the signature and permit stamp from the original surveyor to be considered valid.
How Can We Help?
Real Property Reports can be hard to understand, especially if you're new to the home-ownership process. At KH | Dunkley Law Group, we can help obtain a Real Property Report and walk you through it's findings so you know exactly where the property you're interested in sits with neighbours and municipal bylaws.
Please, contact us today for any questions or concerns you may have about properties and home ownership. View our flat fee pricing for more information.
This memorandum is for informational purposes only, does not constitute legal advice or an opinion, and does not create a solicitor-client relationship. This is an overview and is not intended to be a complete and exhaustive explanation of the concepts covered. This information may become inaccurate based on passage of time or changes in the law. Nothing herein should be relied upon without seeking the advice of a lawyer.